by MADHU C. MATHEN (1978)
A recent news item in the Times of India stated that corporal punishment had been banned in schools in Thailand. My mind raced back over a quarter century, to an age in which the cane was a fixture in every house and an extension of every teacher's hand. Parents and teachers believed that a switch in time saved crime and that the best way to straighten out a child was by bending him over.
I was in the seventh standard. Mr Jacob, our chemistry teacher, would start every class with a quick revision of the previous lesson in the form of questions. Those who failed to answer would be kept standing, while I, the class leader, would be sent to fetch a stick from the adjacent garden.
On this particular day, the revision topic was valency and half a dozen unfortunate ones were left to face the stick. I ran a quick eye over the victims as I set off for the garden. There was fat Sunil, who would let out an ear-piercing howl and prance around the class clutching his hand as the cane struck his outstretched palm. Gallant Rajan, the only one who could unflinchingly look the teacher in the eye as the cane swished through the air and made contact with his rock-steady hand. Then there was agile Anand the cricketer, who would incur the teacher's wrath by withdrawing his palm at the very last millisecond, shouldering arms Gavaskar-style, and end up getting an extra lash on the thighs. Silent Sabu's reaction was always poignant–a single tear-drop flowing down his chubby cheek; whether it was an expression of grief or a stoic protest against the injustice of it all, we never could tell.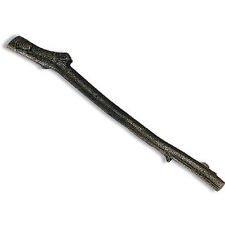 So, there I was in the garden, testing the slender branches of several bushes. Today's victims included several of my baiters. So I was not inclined to pluck one of those less pain-inflicting branches that I favoured when the victims included my cronies. Off I marched to the classroom swishing an incredibly flexible stick.
As I handed over the stick, the master's voice boomed: "So, what is the valency of zinc?" I turned back to see whom the question was addressed to, before realising with a clammy feeling in my stomach that it was indeed directed to me. Now, while I could recite reams of poetry even in my sleep, I never had a head for chemistry. I didn't have the faintest clue about the answer. I realised that the stick I had wielded just moments ago was going to wound me first.
"Two," I blurted out, more in anticipation of the number of lashes in store for me, rather than with any idea of the wretched valency of zinc. "Correct" beamed the master, as I thanked my stars.
Though I never touched a chemistry book after leaving school, I still remember the valency of zinc and its fellow elements, not to mention scores of formulae and equations. As one old schoolmaster put it wistfully, applied child psychology was more effective when the applicator was a small cane.
Madhu C. Mathen is Deputy General Manager at Air India and lives in Melbourne. This article was originally published in the Times of India newspaper on 18 September 2001 and later on the 1978 batch's website. It has been republished here with the author's permission.